News and Upcoming Events
LIDS Summer Picnic in the Wolkoff Garden
Saturday, August 2 at 1:00 PM (rain date, Sunday, August 3)
The LIDS Annual Picnic is held next to the Wolkoff Garden, under the big maple tree. This is a wonderful way for our volunteers to wander through the garden in full bloom, relax with your guests and enjoy good food. Please bring a covered dish, dessert, or salad to share (for about six people) and folding chairs. (A sign up sheet will be available at the July meeting) Sternos and all condiments, paper products, and soft drinks will be provided. Contact Patrick Schildt with questions).
General Meeting
Thursday, August 21, 2014, 7:00 PM
Carriage House, Bayard Cutting Arboretum
First Dahlia Show
Saturday, August 30 and Sunday September 1, 2014
The show will be held in the lower level of the Carriage House. More details will be posted in early August.
Year Round
Saturday Mornings at the William Wolkoff Garden
Each Saturday during the dahlia season (typically late March to November, unless otherwise notified) our volunteers meet at 9:00 AM at the William Wolkoff Dahlia Garden in Bayard Cutting Arboretum.
Under the leadership of the Garden Director Joe Lysik, our volunteers support the garden by preparing the tubers for planting, maintaining the garden during the bloom times, through the digging up the tubers at the end of season, this is a hands-on learning experience, all are welcome.
Work in the garden is followed by coffee and cake at 11:00 am.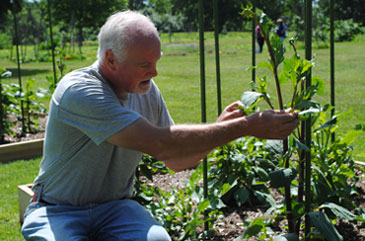 Parking at the Wolkoff Garden
Parking permits are now required for all LIDS volunteers parking at the dahlia garden.
Volunteers who have not received a permit should ask for one at the dahlia garden and display it each time you park there.
LIDS Iron-on Patches Available
You can purchase LIDS iron-on patches at our next membership meeting, they are sold as three (3) patches for $5.