News and Upcoming Events
May Membership Meeting
Thursday, May 19, 2016
Bayard Cutting Arboretum, Carriage House, 6:30 PM
Tuber Sale and Plant Sale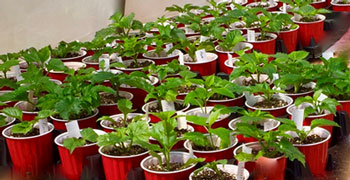 ---
BCAHS Plant Sale
Saturday and Sunday, May 21 & 22, 2016
Bayard Cutting Arboretum, Carriage House, 10:00 a.m. - 4:00 p.m.
Tuber Sale and Plant Sale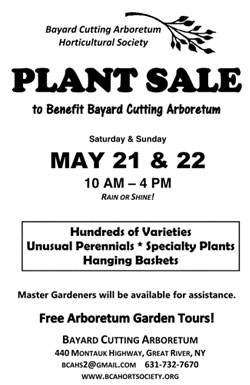 ---
LIDS Tuber / Plant Sales
LIDS offers a variety of tubers and dahlia plants at the following events:
Saturday, April 30 at the Bayard Cutting Arboretum
Tuber Sale 10-4 at the Gazebo

Tuesday - Thursday, May 3-5 at Farmingdale State College
Horticulture Greenhouses 9-5

Saturday May 7 at the Bayard Cutting Arboretum
I Love My Parks Day 10-4
Find LIDS at the Gazebo

Saturday May 14 at Sayville
Earth Day 10-4 (Rain Date Sunday, May 15)

Thursday, May 19 at BCA Carriage House
LIDS Membership Meeting 6:30 PM

Saturday and Sunday, May 21-22 at the BCA Lower Carriage House
LIDS at BCAHS Plant Sale, 10-4

Saturday, June 18 at the Wolkoff Garden
LIDS Membership Meeting 12:00 Noon Blowout Tuber Sale!
---
June Membership Meeting
Saturday, June 18, 2016
Bayard Cutting Arboretum, Wolkoff Garden, 12:00 Noon
Tuber Sale and Plant Sale Blowout!
Dahlia 101 "Hands-on Instruction in the Garden"
---
Year Round
2016 Saturday Mornings at the William Wolkoff Garden
Each Saturday during the dahlia season (typically late March to November, unless otherwise notified) our volunteers meet at 9:00 AM at the William Wolkoff Dahlia Garden in Bayard Cutting Arboretum.
Under the leadership of the Garden Director Joe Lysik, our volunteers support the garden by preparing the tubers for planting, maintaining the garden during the bloom times, through the digging up the tubers at the end of season, this is a hands-on learning experience, all are welcome.
Work in the garden is followed by coffee and cake at 11:00 am.
See the 2016 Calendar for year round dahlia events
---