News and Upcoming Events
Long Island Dahlia Society 70th Annual Dahlia Show!
Saturday, August 30 and Sunday August 31, 2014
Saturday 1:00 PM to 4:30 PM
Sunday 10:00 AM to 4:00 PM
Bayard Cutting Arboretum, Great River, New York
Bring your blooms! All dahlia growers welcome!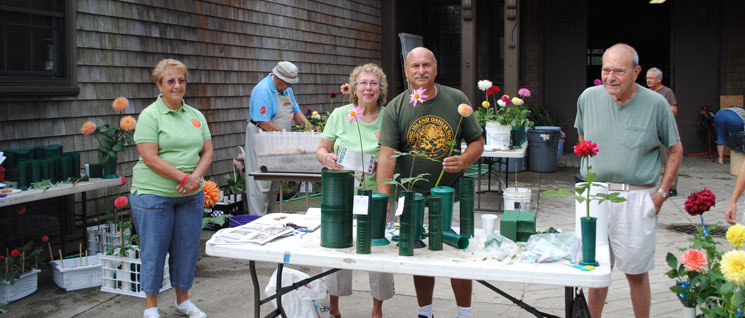 Bring Blooms for the Competition!
All dahlia growers are welcome to enter their blooms in the competition, experienced and novices alike. We will have LIDS members on hand to assist anyone who brings blooms with the setting up and staging of the dahlias to enter in the competition. This is a great way to show off what you have grown. Not sure if you have what it takes? You do, just bring your best looking blooms, with at least one set of leaves showing and you will learn how to set up flowers for the show. It is easy, it is fun, and you may win a ribbon!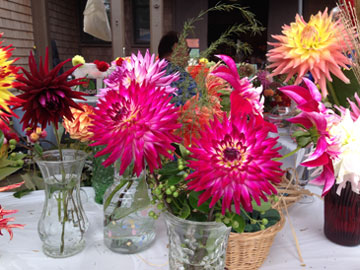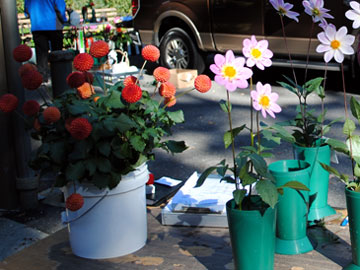 Bring Blooms for the Arrangements!
If you have blooms to donate for our arrangements, please bring them down as well! They are most appreciated, all of these blooms are donated by generous growers like you.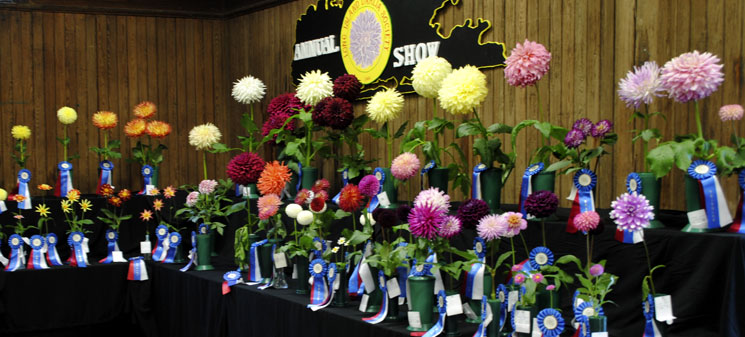 Thank you for supporting the Long Island Dahlia Society!
Year Round
Saturday Mornings at the William Wolkoff Garden
Each Saturday during the dahlia season (typically late March to November, unless otherwise notified) our volunteers meet at 9:00 AM at the William Wolkoff Dahlia Garden in Bayard Cutting Arboretum.
Under the leadership of the Garden Director Joe Lysik, our volunteers support the garden by preparing the tubers for planting, maintaining the garden during the bloom times, through the digging up the tubers at the end of season, this is a hands-on learning experience, all are welcome.
Work in the garden is followed by coffee and cake at 11:00 am.