Welcome to The Long Island Dahlia Society's Website!

Upcoming Events
Long Island Dahlia Society
General Meeting – Big Tuber Sale!
Thursday, April 17, 2014
Sale starts at 7:00 PM
You are invited to a preseason sale of exhibition dahlia tubers and plants. All dahlias for sale have been grown at the Wolkoff Dahlia Garden at the Bayard Cutting Arboretum on Montauk Hwy in East Islip.
Planting time is right around the corner. This is a great opportunity to purchase exhibition dahlia varieties that are not available at garden centers or big box stores.
Admission is free and refreshments will be served.
This meeting will be held in the Lower Level of the Carriage House at the Bayard Cutting Arboretum
Love Your Park Day!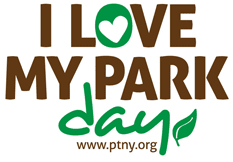 Saturday, May 3, 2014
Volunteers are needed on Saturday, May 3, 2014 at the Bayard Cutting Arboretum to work in the park from 11:00 am until 3:00 pm. Find more information at www.ptny.org/ilovemypark
Support your Arboretum; the Arboretum supports us!
Year Round
Saturday Mornings at the William Wolkoff Garden
Each Saturday during the dahlia season (typically late March to November, unless otherwise notified) our volunteers meet at 9:00 AM at the William Wolkoff Dahlia Garden in Bayard Cutting Arboretum.
Under the leadership of the Garden Director Joe Lysik, our volunteers support the garden by preparing the tubers for planting, maintaining the garden during the bloom times, through the digging up the tubers at the end of season, this is a hands-on learning experience, all are welcome.
Work in the garden is followed by coffee and cake at 11:00 am.